👨‍💻

Live Classes & Breakout Sessions

🤝

Get Feedback on Your Assignments

💪

Accountability from Your Cohort
🤔
OK, Brad...
👍 I watched your video
🤯 Man, that's what I need!
💪 ​I'm a solo agency owner, or a freelancer offering custom 1:1 services to my clients
🤬 I'm tired of starting from scratch with each client and building custom solutions every time
🙏 Please: help me create a productized-service so I can stop selling my time for money and scale my business beyond 1:1 services
🙋‍♂️ ​I want to join your live bootcamp, so I can finally:
Transition away from 1:1 client work and billable hours
Escape the feast or famine income cycles
Build a productized service that can scale my income
Get feedback & accountability from a small group of other professionals
Have my clients line up to buy my off-the-shelf solution
🙌 I'm ready for a massive change.
🤓 I'll show up for the live calls.
😅 I'll do the hard work each week.
💵 I'm willing to invest time and money into this.
🎸 ​And I'm ready to rock & roll!
If that's all true?
👇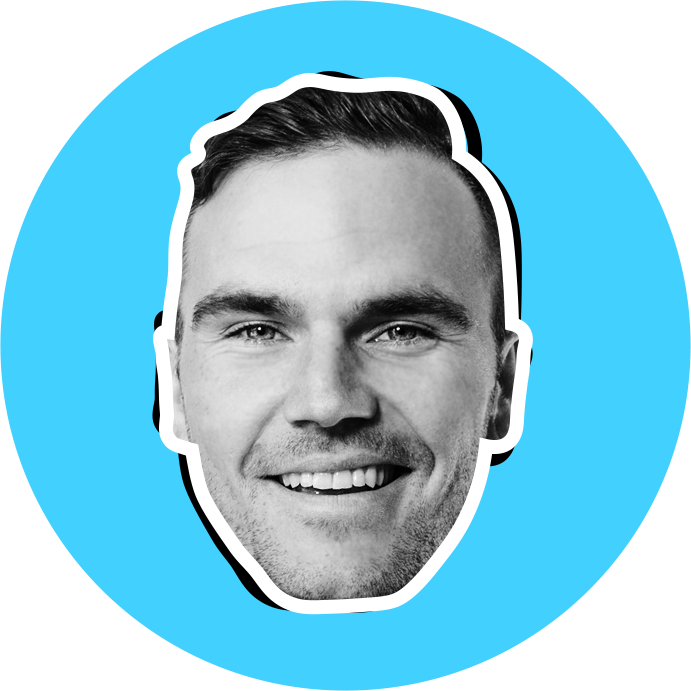 👋 Hey, I'm Brad
And I want to help you grow your client business with productized services so you can make a consistent living doing work you love.
Ever since 2012, I've been a full-time freelance web designer and I've experienced firsthand the ups-and-downs of running a creative business online.
Since then, I've built an audience of more than 600,000 web designers, developers, copywriters and coaches by teaching them how to get better at their craft and make a living doing work they love!
What I've discovered from this experience, if you want to take your freelance business to the next level, you don't need another self-paced online course.
Especially during this crazy time in our world right now, you need real people, real coaching and real accountability to help you achieve your goals!
That's why I'm excited to announce the Productize Bootcamp—a 4-week program where we'll walk you through the steps to build and launch your first productized service and help you along the way.
📦˖🤲
What is a Productized Service?
A productized service is the scalable and predictable alternative to selling hours and working on custom freelance projects
In the productized-service model, the outcome, price and deadline is always the same for every client, and the only variable is the client.
The "productized" difference is palpable
Here's what Freelancer Frank says...
🥺 — "Web designer for hire! Do you need a web designer for your project? I can do Email Marketing, SEO, WordPress plugin updates, and more!"
Now, listen to what Productized Pam says:
😉 — "We convert your WordPress site to Webflow in 24 hours, guaranteed. We'll take care of it all, and we've got 2 spots left this month. Schedule your conversion today!"
The productized freelancer has a repeatable system that offers the exact same outcome for every single client. And with every new client, the offer is refined, improved and better for it!
This is difference between selling your hours for money...
And building an asset.
Make sense?
✋
OK, Brad. What if I'm the only one who can't productize my services?
Hold your horses, Hank! You can switch to Productized-Services, regardless of your niche.
Here are examples of how a run-of-the-mill freelancer can transform their general skill set into a productized-service that combines their skills with their interests and unique talents:

Web designer → WordPress to Webflow in 24 hours Web developer → WordPress Security Management Business coach → The first 100 days of your startup Fitness coach → Group powerlifting classes for executives Programmer → CMS for Restaurants Graphic designer → Sketchnotes for Zoom Meetings Painter → 4 week painting class for stay-at-home-moms Virtual Assistant → Rescue Your Inbox Video Editor → Subscription Video Editor for Course Creators Virtual Assistant → Closed captions for your online courses Copywriter → Sales Letters for eCommerce Brands Copywriter → Done for you Facebook ad copy Web designer → Landing pages for Actors Virtual assistant → Community management for course creators Accountant → Bookkeeping for SaaS Companies Web developer → Turnkey Websites for Townships & Municipalities Web designer → 1-day Squarespace website Graphic designer → Brand in 1-day SEO Expert → Done For You SEO Makeover No Code Developer → 1-Week App Build Web developer → Parade of Homes Websites Motion Designer → Motion Graphics & Video Editing for YouTubers
🧐
It's up to you!
Do you want to keep trying the all the tired tactics that most service businesses use in order to scrape together more client work?
Or will you join me in this new movement of Productized Services? Where you can experience:
Greater income potential. Your income is no longer tied to the working hours in the day.
Predictability. You no longer have to respond to market demand, and your customers line up to buy from you.
Freedom. When you're not chained to your desk, you can take a break, create a schedule that serves you, and hire somebody to help manage the increase in demand!
Impact. Serving your customers and solving real problems for people feels great.
If that sounds good to you?
I'd like to invite you to my brand new, live bootcamp...
🤓
How's it work, Brad?
I want to work directly with you to create your first productized-service in the next 4 weeks.
I'm opening registration for the second cohort of my cohort based program where I will directly train and work with you and a small group of up to 30 people over a 4-week period, teaching and demonstrating exactly how to:
Find your perfect productized-service idea
Create the first version of your productized-service
Book your first productized-service client
Set up a recurring marketing plan that gets your productized-service in front of your future customers
This is not a self paced online course! This is a live, cohort-based experience broken down into 4 weekly "sprints" with real assignments, and a tangible final outcome.
In 4 weeks, we'll help you convert your generic freelancing services into a productized, repeatable and unique offer that'll resonate with your clients and get them lining up to work with you!
My Guarantee: By the end of our 4 weeks together, you'll have launched a productized service, a polished landing page, all necessary workflows to accept new clients (and you will have complete confidence in being able to book new clients moving forward).
🗓
Cohort 2 Bootcamp Schedule
May 31 — June 25, 2021
The bootcamp is based on a weekly schedule we call "sprints". Each week is dedicated to a specific outcome that you must achieve by the end of the week, with a submitted assignment.
Week 1: Find Your Productized Service Idea
May 31 - June 4
Monday, 12pm ET: Zoom Group Training Call
Breaking away from the traditional way of selling your services
How to find your productized service idea
Rapid idea generation
What is your unique value?
Your perfect-match customer?
Choosing a model
Breakout sessions
Wednesday, 3pm ET: Zoom Open Coworking Session
Friday, 12pm ET: Zoom Q&A and Feedback Session
Assignment: Submit your productized service idea for feedback
— — —
Week 2: Build a Beta Version Productized Service
June 7 - 11
Monday, 12pm ET: Zoom Group Training Call
Map your Minimum Viable Product
Create your landing page
Copywriting
Setting your pricing
Breakout session
Wednesday, 3pm ET: Zoom Open Coworking Session
Friday, 12pm ET: Zoom Q&A and Feedback Session
Assignment: Publish & share your MVP page for feedback
— — —
Week 3: Setting up the Tech & Systems
June 14 - 18
Monday, 12pm ET: Zoom Group Training Call
Create your automations with all systems in place, ready to accept a client
Fulfillment systems & automation
Booking calendar
Payment processor
Breakout session
Wednesday, 3pm ET: Zoom Open Coworking Session
Friday, 12pm ET: Zoom Q&A and Feedback Session
Assignment: Publish with all systems in place, ready to accept a client
— — —
Week 4: Launching & Marketing
June 21 - 25
Monday, 12pm ET: Zoom Group Training Call
Creating a lead list
Getting validation
How to launch your offer
Making offers
Ongoing marketing for your offer
How to make offers without a hard pitch, or being salesy
Wednesday, 3pm ET: Zoom Open Coworking Session
Friday, 12pm ET: Final Zoom Q&A and Feedback Session
Assignment: Validate your productized service, get feedback, make your lead list & make offers
💪
What will I achieve?
Find the perfect idea for a productized service, with real time feedback from myself and your cohort to ensure you're making a great choice
Create an effective landing page for your productized service that does the selling for you and can accept new clients
Set up all the tech: I'll show you exactly how to setup your automated workflows, availability calendar, payment processor and client onboarding so you can accept clients 24/7
Create a Beta Version of your productized service that's ready to launch and accept your first clients
Build a simple, evergreen marketing plan to attract and convert your perfect fit clients
Learn how to make offers to your perfect fit clients without having to resort to unethical sales tactics
Get real time feedback on your ideas, your marketing, your landing page, and your workflows from myself and your cohort in our live training and breakout sessions.
Get 24/7 access to your cohort in our brand new, private online forum where you can share progress, get support, and meet other members of the community.
🥾
Join us!
Enrollment for Cohort 2 is officially open!
Starts May 31 - June 25, 2021
— The Productize Bootcamp —
12 live group classes on Zoom with Brad
Breakout sessions with your cohort
Private online discussion forum
Templates, worksheets & swipe scripts
1 year access to the private community
Only 30 total available seats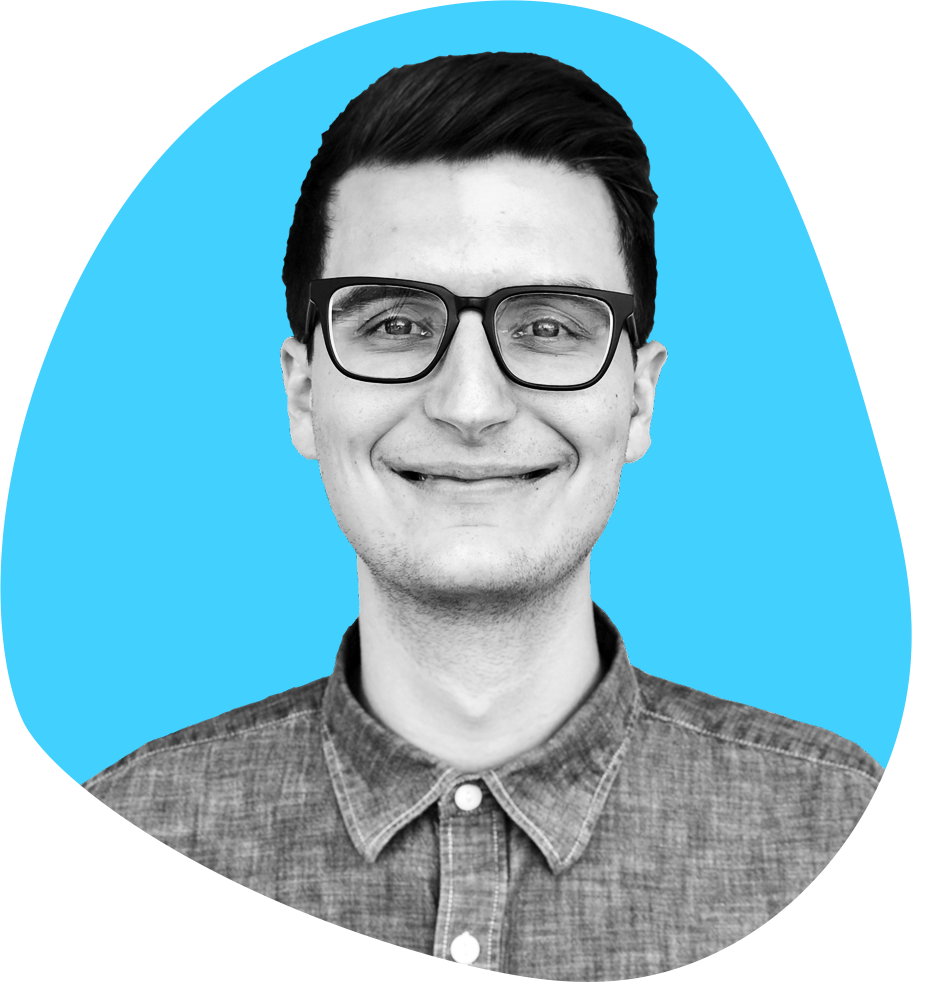 Student Testimonial
I am on track to quit my side hustle, and make this my full-time gig with within less than a year.
"I've really loved working with both Brad, his team, and everyone in the community because anytime I have a question I know there's someone there with more experience than me and they have an answer to my question.
I am getting more consistent work, I have direction, and I am on track to quit my side hustle, and make this my full-time gig with within less than a year.
So, I'm really excited!
If you're someone who wants some direction and want to work with an honest guy, I definitely recommend Brad, this program and hope to see you in the community!"
— Darren Alderman, founder of Amblemind (a productized service)
🤔
Is this Bootcamp right for you?
Productize Bootcamp is designed for client-service business owners
(Like freelance designers, developers and copywriters)
...who are looking to break away from selling hours and working project-to-project, and transition into a more scalable, predictable and profitable business model.
You're good at what you do, and you want to make an impact with your skills and talents, but you know that one-to-one client work is too volatile and competitive. We want to help you distill your intellectual expertise, skills and personality into a productized-service that serves a need for a specific target market.
If that excites you, this Bootcamp is for you.
Not only are we providing you with hands-on coaching and feedback to transition you into the productized-service model, but this cohort based experience will hold you accountable and help you achieve what you're trying to achieve. Plus, you'll forge new professional connections in the process.
If you don't think you're up for the challenge, or you don't think you're a fit, please don't register. We have limited seats in each cohort, and we want to make sure that every single person gets the most value out of the experience.
⁉️
Big Important Questions
I've done my best to answer all of the possible questions you may have, but if you don't see your question here, send me an email at [email protected]
Is the Productize Bootcamp only for web designers / developers?
Nope. If you offer one-to-one services and bill your clients by the hour, you can create a productized service. Copywriters, accountants, lawyers, photographers, video editors and virtually any business built to serve clients can all benefit from this bootcamp!
I'm a beginner freelancer, is this for me?
If you don't have experience with clients, offering services or you're not generating any revenue from your client business, this bootcamp is not for you (yet). We recommend getting a few clients under your belt first.
What's a cohort-based program?
Cohort-based learning is a collaborative environment in which a group of people advance through a training program together, in real time. Think of it like a University program, where you have classmates that you develop connection and relationships with. Participants of cohort-based programs are more likely to achieve results, due to increased accountability, real time learning and feedback, and the "network effect".
What if I already have a productized business?
Great! If your productized business is succeeding and doing very well, contact us and we'd love to consider having you host a training session for our attendees! Otherwise, if you think your productized-service business has room for improvement, you'll get a ton of value from this experience.
What if others are trying to build the same kind of business as me?
"There's more than enough room at the table" is my motto, when it comes to competition. Rather than viewing your cohort as potential competitors you need to crush, I encourage you to shift your thinking into that of a "collaborative" one.
That said, it's unlikely you're going to create an identical productized-service as a member in your cohort — everybody has something unique to bring to the table, and the purpose of this bootcamp is to help you develop your unique offering. Remember, "a rising tide lifts all ships."
Will I actually get feedback on my productized-service ideas?
You'll get real time feedback from Brad Hussey in the live classes, Q&A sessions, and assignments you submit. Plus, you'll be a part of small breakout sessions within your cohort to get more intimate feedback from your small group.
Does the Bootcamp have a refund policy?
Short answer: no.
Medium answer: You're eligible for a refund up until two weeks before the Bootcamp begins. Refunds are not permitted after that.
Longer answer:
This is a brand new experience that I am investing a lot of time, effort and resources into. Your success is dependent on how willing you are to participate with us throughout the Bootcamp. Because this is a live experience, with limited attendees, and personalized attention to each and every student, there will be zero refunds after the cut off date (2 weeks prior to the event). We strongly encourage you to commit to yourself, us and your cohort in order to complete the Bootcamp.
How much time do I have to commit to the Bootcamp?
The Bootcamp is 4 weeks in length and we encourage you to participate in the entire program.
The schedule is: a live class on Mondays at 12pm ET, an open coworking session on Wednesday at 3pm ET, a live Q&A session on Fridays at 12pm ET, and breakout groups during the live calls for small group work.
You'll have a weekly assignment to complete and submit by Friday. Each live session will be recorded for your reference, or if you cannot attend a live session.
We encourage you to participate in the breakout sessions during the live classes, and to be an active participant in the cohort forum you'll be given access to. This is where you'll get tremendous value, feedback and accountability from the experience.
This is not a self-paced online course. If you are unable to be an active participant in the Bootcamp, we recommend that you join one of our self-paced courses, or reach out to provide us with feedback on how we can make the bootcamp more accessible to you.
The admission is out of my budget, do you offer payment plans?
We do not offer payment plans. Our target market for this bootcamp is part time or full time client-service business owners. We've priced the bootcamp to be within an affordable range for this market. If you have a unique scenario and would like to reach out to us to make an exception, please email [email protected]