Before creating my first online course, my new business was reliant exclusively on "feast-or-famine" freelancing income
...You probably know what that's like, right?
The problem was… I quit my job to start freelancing full-time, and the only income my family depended on was my unstable freelancing income.
I needed a plan… and fast! My wife recommended that I host a workshop at the nearby University, teaching attendees how to design & build a website for their business. I thought it was an excellent idea to generate some extra income… but the entrepreneur in me wanted something more "leveraged" and "scalable"; something that could be offered to hundreds (even thousands) of people without me needing to "trade my time for money".
So I created an online course and published it on the Internet.
Month one sales? $247.
Not bad! I'll take it.
The following few months netted my business a few thousand dollars, and I reinvested profits to create another more advanced online course, as per the request of my students at the time.
A few months go by, and course sales increase…
$372…
$919…
$2959…
$4,281…
$8,316…
You get the idea, right?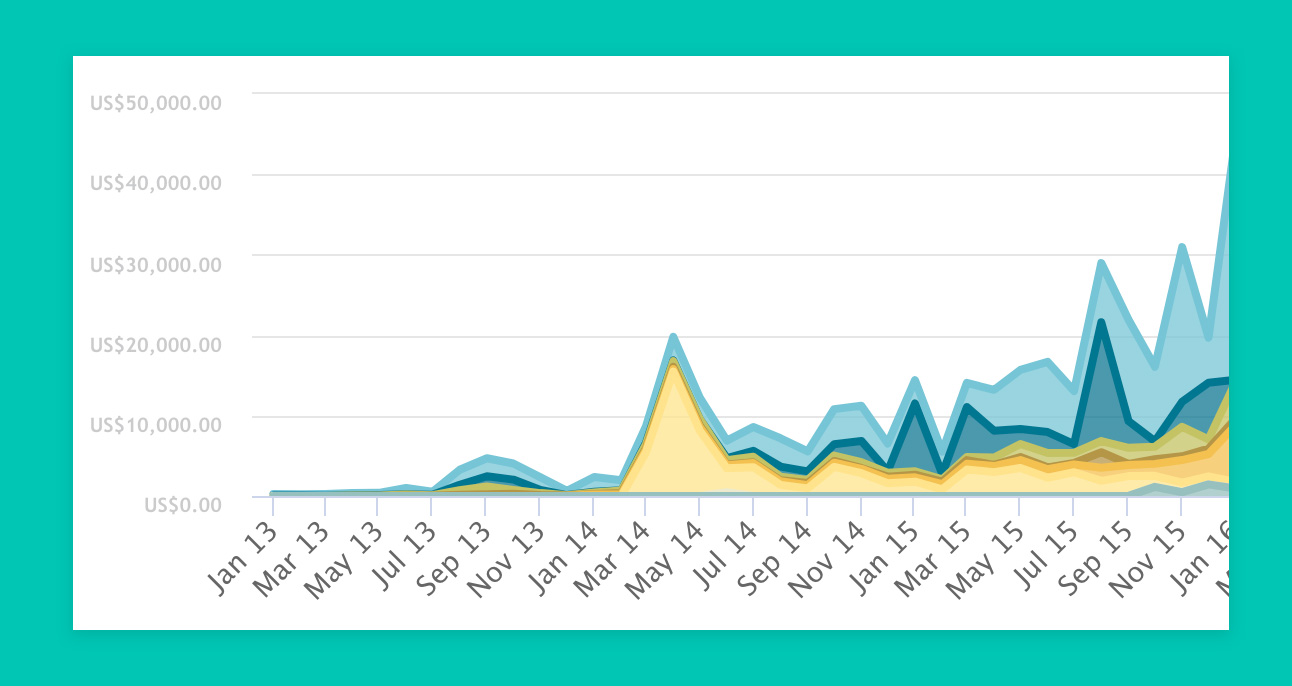 (And remember, these sales happened in the background, while I was still doing 1-to-1 client work.)
At this point, with more than a dozen online training programs, hundreds of thousands of students, tens of thousands of reviews, my courses have gone on to generate significant revenues for me in my business.
As you can imagine, with the experience I've acquired, I know what it takes to create transformational online courses, training programs and workshops.
And I've distilled that all of that experience in this 8-week Accelerator Program you won't find anywhere else, which will help you create your first transformational online course at every step of the process.